---
This Time Tomorrow - a blues album

---
Accomplished musician, composer and producer, Jessie Allen Cooper, pays homage to his roots in blues music with his new CD, This Time Tomorrow, a blues album. The harmonica, known as a traditional blues instrument, was the first instrument he learned to play, which makes it all the more fitting that Cooper solely plays the harmonica on this album.

Cooper's American roots date back seven generations. His ancestors were on the Mayflower, making him a "son of the revolution". He is also a descendant of one of America's most beloved founding fathers, the great inventor and statesman, Benjamin Franklin. In the mid 1800s, Jessie's family was among one of the first to settle Everett, Washington where he was born.

Growing up in Everett, Jessie remembers hanging around the train tracks with his friends. The album cover artwork harkens back to those days inspired by Jessie's memories of hopping the trains passing through Everett and playing his harmonica in empty boxcars and tunnels.

Jessie listened to all types of music, but when he heard John Mayall play his blues harmonica at a concert, that was a defining moment for him. Soon after, he began studying blues harmonica players like Sonny Boyd Williamson, Little Walter and Paul Butterfield. This Time Tomorrow pays tribute to these and other blues legends such as Big Bill Broonzy and T-Bone Walker whose songs "Done Got Wise", "Your Funeral and My Trial", "Just a Dream" and "Stormy Monday" are all featured on this album.

Cooper was working on his Let's Connect CD in 2007 when he received a call from Paula Samonte letting him know that she was in LA. "She told me that she and Ed Reinhart were playing downtown and we agreed to meet."

They met and decided to record a blues jam session that would feature Jessie on harp, Ed on piano and vocals and Paula on vocals. Steve Reid would play the cajón and bongos, run the board and record all at the same time. Jessie and his blues band recorded songs such as "Let the Good Time Roll" by Louis Jordan along with original music by Paula and Ed, "Too Hot Blues," and by Jessie and Ed, "Jessie's Blue" and title track, "This Time Tomorrow".
After 36 years of recording music, ironically This Time Tomorrow, is the first blues album by a blues-man at heart. Jessie considers the blues to be a major part of his music foundation and yet he has never dedicated an entire album to it - until now.

"I am very proud of being part of this American tradition. Blues music has brought people together from all over the world. My hope is that This Time Tomorrow brings smiles to faces, while grooving on the blues."
CREDITS:
Jessie Allen Cooper, Harmonica
Ed Reinhart, Piano and Vocals
Paula Samonte, Vocals
Doug Ross, Bass Guitar
Jerry Cooper, Drums
Steve Reid, Percussion
TECH CREDITS:
The original tracks for "This Time Tomorrow" were recorded at The Sonic Jungle in North Hollywood, CA. with Jessie Allen Cooper on harmonica, Ed Reinhart on piano and vocals, Paula Samonteon vocals and Steve Reid on cajon and bongos. The bass guitar played by Doug Ross was recorded in Washington D.C., while the drums played by Jerry Cooper were recorded at "The Compound" in Everett, Washington.
Core tracks produced by: Jessie Allen Cooper and Steve Reid
Core tracks: Recorded and mixed by Steve Reid at The Sonic Jungle in North Hollywood, CA.
Drum tracks: Recorded at "The Compound"
Drum recording engineer: TSean K
Bass recording: Ross Studio by Doug Ross in Washington D.C.
Final Mixes: Cooper Sound Waves Studio by Jessie Allen Cooper and TSean K "The Compound" and Cooper Sound Waves Studio are located in the Delta district of Everett, WA.
Production Manager: Rose Rossier
CGI Artist: Cindi Valverde
Additional photography: Back cover: Thomas Richardson
Mastered by: Ira Ingber at Muscletone Village Studio, West Los Angeles, CA.
Special Thanks:
TSean K, Jeff and Deborah Parsons, Steve Valverde, Howard Hansen, Gerry La Jeuunesse, Brian S. Hanish and Curt LaFurney (rip) of Paradox Studio and Productions.
To my family, friends and fans for their support and for my dear departed mother, Lucy Chester, for helping make this happen.

Administration Direction: Cooper Sound Waves, ASCAP; JACS Sound Waves, BMI.
Worldwide Web and to order Jessie's music: coopersoundwaves.com
click here for full Press Bio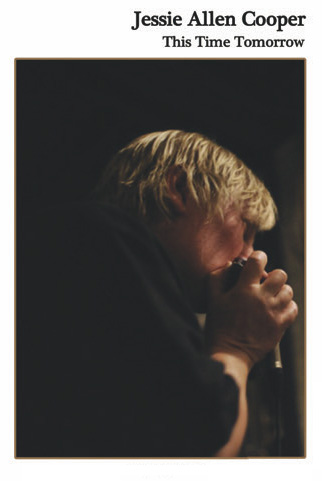 © 2019(p) Cooper Sound Waves (ASCAP)

---